Recently, The 800t Co2 absorbing tower made by our company is shipping without dismantle at TZ(Tianjin) Binhai wharf.
This 800t CO2 absorbing tower is used for 800,000t/year ethanediol project with its diameter of 8.2m, length of 54.15m,total weight of 800t, which can be called "Super big".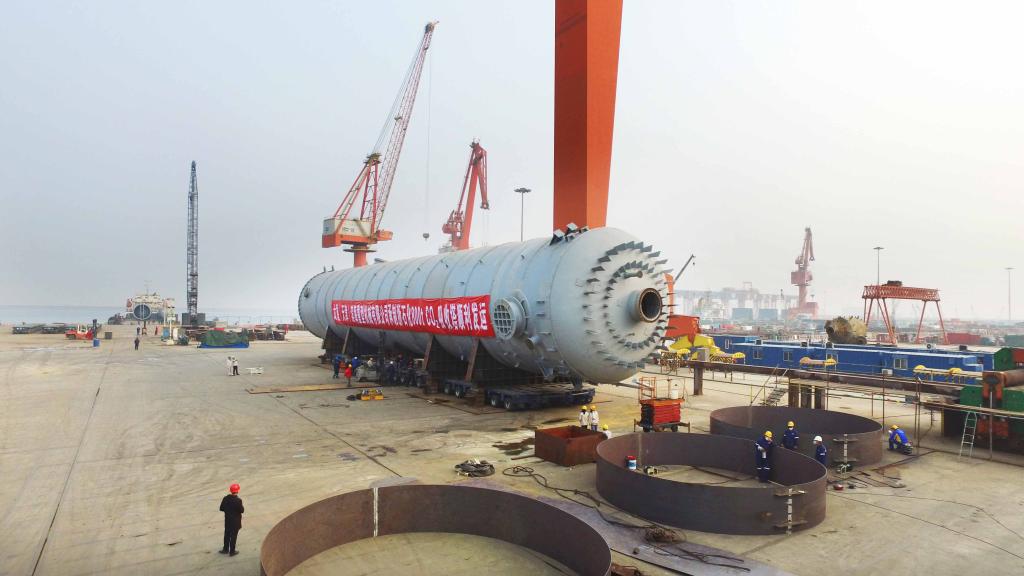 This tower is made in TZ Tianjin Binhai Chemical Equipment Base, so it can realize ship without dismantle , which greatly save time for the user to re-welding,heat-treatment and press test and so on at site. It shows that our company has big advantage of both manufacture and shipment.